| | |
| --- | --- |
| BEECHCRAFT KING AIR 200 1979 | $ 900,000.ºº U.S. Dollars |
Año:

1979

Fabricante:

Beechcraft

Modelo:

King Air 200

No. de Serie:

BB-524

Matrícula:

N524MR

Tiempo Total:

6,290 Hours Total Time 5,714 Landings

Especificaciones de motor:

ENGINES: PT6A-41
Engine1: Serial Number PCE81181 Engine 2: Serial Number PCE81182
2,609 Hours since Overhaul 2,609 Hours since Overhaul
419 Hours since HSI 419 Hours since HIS
PROPELLERS: Hartzell 3-Bladed
10 Hours since Overhaul

Aviónica / Radios:

ADS-B Capable
ADF: Collins ADF-60A
Altimeter: Sperry Encoding Alerter
Autopilot: Sperry SPZ-200A
Comms: Garmin GNS-530W
Compass: Dual Sperry C-14
DME: Collins DME-40
Flight Director: Sperry Stars IV-D IFCS
GPS: Garmin GNS-530W; King KLN-90B
HSI: Collins PN-101
Navs: Collins VIR-30; Garmin GNS-530W
Radar Altimeter: Sperry RT-221
RMI: Collins 332C-10
TAWS: Garmin GNS-530W Class B
Transponder: Garmin GTX-330ES Mode S
Weather Radar: Bendix (color)

Interior:

Eight Passenger Executive Dove Grey Leather Seating, Forward 2-Place Divan, Aft-Facing Single Seat, Mid Cabin 4-Place Club, Two-Tone Sidepanels, Dove Gray Leather Lower Sidepanels, Gray Tweed Wool Carpeting, High-Gloss Fold Out Tables, Refreshment Center With Mapco, Hot and Cold Bar, Aft Flushing Lavatory with Belted Seat. Complete Refurbishment 7/18

Exterior:

Sharp Looking High Gloss White Upper & Jet Black Lower with Fire Red & Las Vegas Gold Accents. New Paint 7/18

Equipo Adicional:

Totally Rebuilt Complete Turn Key Aircraft, Freon Air, Hi Float Gear, Cleveland Wheels And Heated Brakes, Step Lighting, Rear Tail Logo Lights, NDH, Trend Monitoring System , Mapco's, Hot And Cold Bar, Radiant Heat, Indirect Window Lighting Nickel Guide Vanes, Heated Windshield, Hot Brakes, RAM Air Recovery, FIKI; Ice Protection/De-Ice Equipped, Auto-Deploy Oxygen System, Radiant Heat, Sixth RS Cabin Window, Dual Cabin Door Cables

Mantenimiento:

Fresh Spar Inspection Wing Bolt AD Complied, Complete Landing Gear Overhaul, Delivered with Fresh Phase 1-4 Inspection, New Pilot Windshield, All New Fuel Cells 2018, New Hoses, New Fuel Nozzles, New Ignitors, All New Filters, New Inboard Wing Boot, New Blades And Vane Rings At Last HSI By Dallas, New O2 Bottle And Fire Hydro, New 30,000 Cycle PT Disc On Both Engine During Overhaul In 1993.
Datos del Vendedor

Empresa:

Corporación Aeronáutica Mexicana

Contacto:

Jorge Edgar Waring Rodríguez

Teléfono:

Celular 04455 4088-4604

Correo electrónico:

Referencia:

Aeroplaza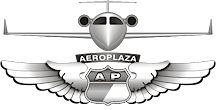 AEROPLAZA.COM.MX
Una Empresa de Corporación Aeronáutica Mexicana y Flight Source International Inc.
Condiciones de Uso
Copyright © by Corporación Aeronáutica Mexicana. 2010. All rights reserved.
Mapa del Sitio
Diseñado por CONCEPTO.NET