| | |
| --- | --- |
| HONDA JET HA-420 2017 | $2'620,000.00 USD |
Año:

2017

Fabricante:

Honda

Modelo:

Jet HA-420

Número de plazas:

No. de Serie:

42000054

Matrícula:

XA-JTM

Tiempo Total:

809.2 Hours since New. Landings: 901

Especificaciones de motor:

General Electric Honda Jet Aero 3.600 TBO
Serial Numbers: 883249/883250
Time since New: 901/901 Hours.
Landings: 901/901.
Engine Maintenance Program: EMC2

Aviónica / Radios:

The Garmin G3000 is an integrate all glass avionics system providing flight instruments, navigation, communication, lighting controls, traffic, terrain, weather, aircraft systems status and alerting, checklist, and other functions.
Three Primary Flight Displays (PDFs), Multifunction Display (MFD) present flight instruments data and pilot selectable information in a 40:60 ratio split screen.
Radio communication system, Audio system, Global position System (GPS), Flight Management System (FMS), Automatic flight control system (AFCS), Garmin GTX 33D ES Transponder with ADS-B In and Out, Traffic Collision avoidance system (TCAS I), Terrain Awareness warning system (TAWS-B), Weather radar system, Electronic Standby instrument, emergency locator Transmitter (ELT), Garmin Flight Charts & Safe Taxi, and Maintenance diagnostics.

Inspection Status:

All Maintenance is current
Inspection 150, 300 hrs. is current
Inspection of 1600 hrs. next due at 1,200
Inspection 1,200 hrs. next due at 1,200 hrs.

Año y condición de pintura:

Overall Signature Red and White Pains.

Año y condición de interiores:

Luxury interior Package
Executive seating for four in classic club configuration and single side facing seat, Fully adjustable Leather seats, and stow-able executive tables, Nose compartment 9 cubic feet of space, Externally accessible Aft compartment 57 cubic feet of space.

Performance:

Max Range: 1,223 NM.
Service Ceiling: 43,000 Ft
Rate of Climb: 3,990 Fpm.
Normal Cruise: 422 Knots (782 Kms.)
Economy Cruise: 400 Ktas.
Fuel Consumption per Hour: 100 Gallons
Landing Distance: 3,050 ft.
Takeoff Distance: 4,000 ft.
Thrust: 2,050 Lbs per Engine
Fuel Capacity: 430.7 Gallons.
Cost per Hour: $ 1,200 USD.
Maximum Takeoff Weight: 10,600 Lb.
Datos del Vendedor

Empresa:

Corporación Aeronáutica Mexicana

Contacto:

Jorge Edgar Waring Rodríguez

Teléfono:

Celular 04455 4088-4604

Correo electrónico:

Referencia:

Aeroplaza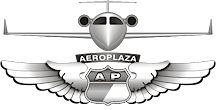 AEROPLAZA.COM.MX
Una Empresa de Corporación Aeronáutica Mexicana y Flight Source International Inc.
Condiciones de Uso
Copyright © by Corporación Aeronáutica Mexicana. 2010. All rights reserved.
Mapa del Sitio
Diseñado por CONCEPTO.NET